In an effort to promote lovely mama's who also happen to be outstanding artists, I'd like to introduce our new feature rightly called mama virtuoso. Here we will feature talented woman, their loves, their art and how they share that with their families. Because being a mama is, in itself, an art form, but that doesn't mean we lose the little things we love to do...we simply share them with those whom we love the most.
For our very first feature we are happy to have
Casey Wiegand
, a lovely mama and wonderful artist. If you don't know of her, I encourage you to head over to her site. She is a beautiful soul!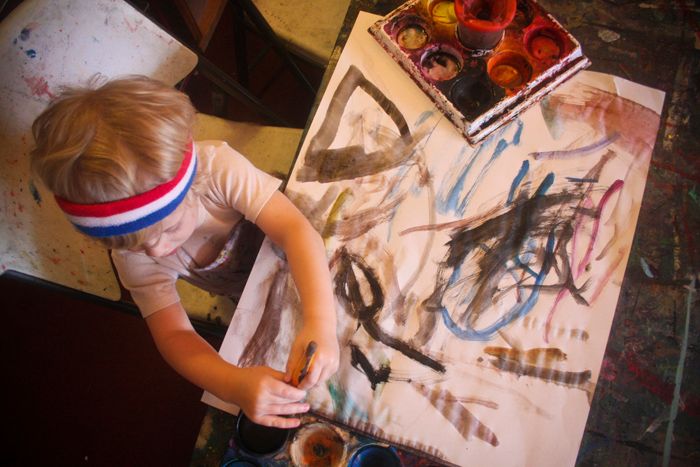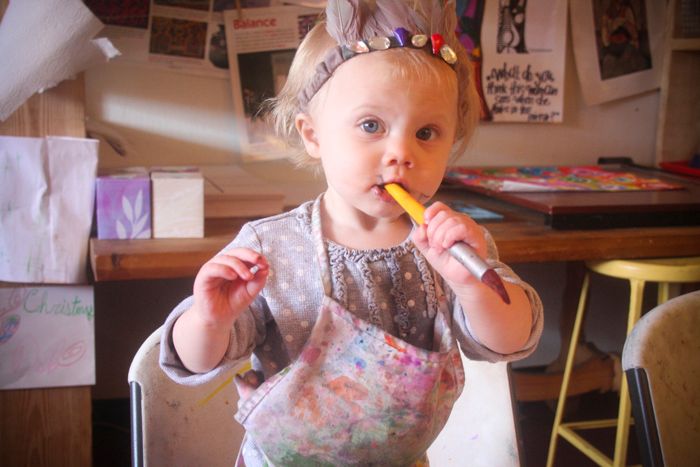 I have loved working with kids as long as I can remember.
In highschool I spent my weekends and summers working at kid's camps, in college I spent my summers being a camp counselor at Kanakuk.
I was also an early childhood education major so I spent all 4 years in inner city schools in Waco doing classes and a full year internship teaching.
Then I graduated on a Saturday and started my first job on a Monday...teaching "beginners" at a private school in Dallas....a classroom of 3 and 4 year olds.
After that I taught 3 years as the art teacher (same school)- that was beginners-5th grade.
Then we opened A Little Artsy and I was teaching 3 year olds all the way up to adults.
Now I teach occasionally at night when Chris can watch the babies.
Looking back, I worked just as well with the "angel" kids as the kids who got into trouble.
Something about me connected to them.
I could look past the behavior and see what it was really going on.
Teaching 30 kids in an art classroom....through the loud chaos and spills - I was able to learn from these little people.
It was wonderful.
And now years later I get to see my own babies doing these things.
And the mere sight of it takes my breath away.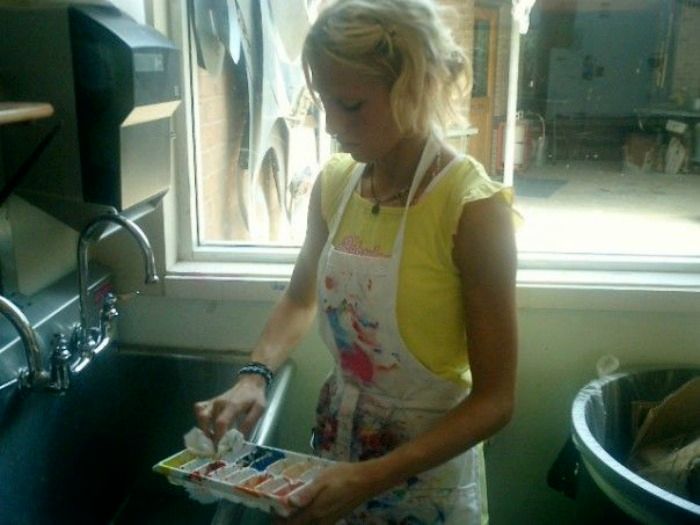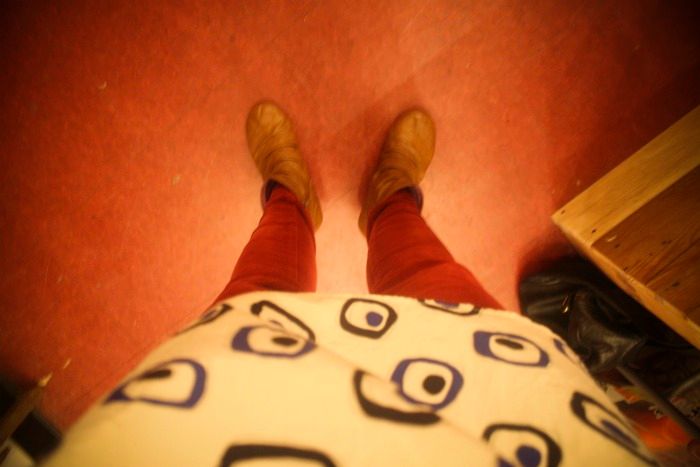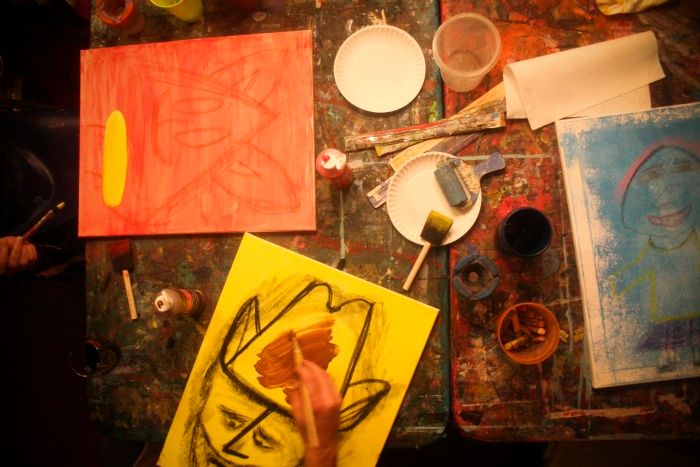 More of Casey at
www.thewiegands.com
or find her art
here
. Check out her studio
A Little Artsy
.